Express Your Affection This Valentine's Day with Trendy Jewelry All Entries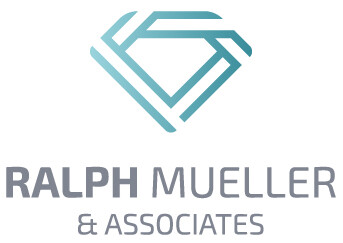 It's that time of year again — time for us to celebrate two of our favorite days: Valentine's and Galentine's Day!
Galentine's Day is a holiday that falls on February 13th each year. It was created by the character Leslie Knope from the TV series Parks and Recreation, and the purpose of the holiday is to celebrate the special bond that women have. So if you're not a fan of Valentine's Day, Galentine's is for you! Rather than spending the day with a romantic partner, you can gather your closest girlfriends, indulge in some snacks and drinks, and just have a great time celebrating friendship.
Valentine's Day is the day after Galentine's and is all about celebrating love. This is the perfect opportunity to express your feelings to that special someone in your life. Whether you're celebrating a long-term relationship or have just started seeing someone, a simple gesture to show them how much you care can go a long way. Think of it as an excuse to shower your partner with all the love they deserve!
So mark your calendars and get ready to celebrate these days of love and friendship. Galentine's Day is a great opportunity to spend quality time with your best girlfriends, and Valentine's Day is the perfect chance to show someone special how much you care.
Show Your Besties That You Care
Valentine's Day might be about couples, but that doesn't mean you need to forget about your closest friends! This Galentine's Day, why not give your favorite gal pal a special gift she can treasure?
Jewelry is always a great option, and can be an extra special way to show someone just how much they mean to you. But before you buy any jewelry, it's important to remember that the gift should be meaningful and personalized to the recipient. Think about something that will truly make them feel special.
Does your bestie have a favorite flower? A birthstone? Maybe a particular shape or letter? Any of these features can be incorporated into an exquisite piece of jewelry that your friend will surely appreciate!
Whatever design you choose, rest assured that it will be an unforgettable Galentine's Day gift that shows your friend just how much you care.
Shower Your Sweetheart With Love
As Valentine's Day approaches, couples are usually on the lookout for the perfect gift to shower their loved one with. While there is no shortage of options, jewelry is a timeless classic that can be gifted to both men and women. Here are some reasons why jewelry makes the perfect gift for Valentine's Day.
For women, jewelry is an obvious choice for Valentine's Day. Jewelry has been used to express love for centuries and with so many options available, it has become an easy way to show your appreciation for her. Whether you choose a timeless diamond necklace, a sparkly bracelet, or a pair of earrings with her birthstone; jewelry is the perfect way to say 'I love you'. Additionally, jewelry can also serve as a reminder of your relationship years into the future, so it's a great way to show her your commitment to the relationship.
For men, jewelry makes an excellent Valentine's Day gift as well. A piece of statement jewelry, such as a bold watch or bracelet, can be a great way to show him how much you care. Wearing a piece of jewelry that you gave him is a reminder of your love every time he looks at it. Additionally, jewelry can be a unique gift compared to the standard bottle of cologne or box of chocolates that are so often given on Valentine's Day.
When picking out jewelry for a secret crush, keep it subtle. Choose something timeless and classic that isn't too flashy or expensive. A necklace or bracelet with a simple design can make a beautiful statement. You don't want to overwhelm them or make them feel uncomfortable. Stick with something that they'll appreciate without feeling like they owe you something in return.
Finally, make sure you wrap your gift beautifully. Valentine's Day is all about expressing your love and appreciation and wrapping the gift in a thoughtful and special way is just as important as the gift itself. Choose a nice card, or add a handwritten note, and make sure the package looks beautiful.
Jewelry Trends For Valentine's Day
We all know Valentine's Day is a day to express your love and admiration. And what better way to do that than with an unforgettable piece of jewelry? To make sure you show your loved one how much you care, we've rounded up the top 5 jewelry trends for Valentine's Day.
1. Gemstone Rings - Gemstone rings are a classic and timeless jewelry piece, and they come in a variety of colors, shapes and sizes. A ruby or sapphire ring is an ideal choice to show your love, or go with a modern spin and go for something more bohemian such as a turquoise or lapis lazuli statement ring.
2. Delicate Pendants - Delicate pendants and necklaces are a great way to show your love without having to invest too much. Whether you opt for a gold locket featuring a photo of you both, or a timeless charm with a hidden meaning, your significant other will appreciate the thought behind it.
3. Charm Bracelets - Charm bracelets are perfect for those who like to switch up their jewelry and personalize it to their own style. Start your significant other off with a single charm that expresses your love, then add one every year on your anniversary, or just whenever they have a special accomplishment.
4. Pearl Jewelry - Pearls are a classic choice when it comes to jewelry, and they make a beautiful and sophisticated gift for Valentine's Day. Whether you go for a simple strand of pearls or a more ornate pearl necklace featuring diamonds, your recipient will be sure to adore this timeless and elegant piece.
5. Heart Jewelry - What better way to show your love than with a heart-shaped piece of jewelry? From simple and elegant silver studs to more delicate designs featuring diamonds or gemstones, you can find a heart-shaped piece that is perfect for your special someone.
Shop At Ralph Mueller & Associates
Valentine's and Galentine's Day is just around the corner, and if you're looking for the perfect gift for your sweetheart or bestie, look no further than Ralph Mueller & Associates in Scottsdale, AZ. Ralph Mueller & Associates has a wide selection of beautiful and unique jewelry that will make the perfect gift this Valentine's and Galentine's Day.
From necklaces and earrings to pendants and bracelets, Ralph Mueller & Associates has everything you need to show your love for that special someone. Each piece is carefully crafted with the highest quality materials — from silver, gold and rose gold to gems, stones and pearls — so you can be sure you're getting something special. Plus, with so many options to choose from, you're sure to find something that's perfect for your loved one.
This February, let Ralph Mueller & Associates in Scottsdale, AZ help you find the perfect jewelry to show your love and appreciation. We're sure you'll find something special that your loved one will treasure forever. Shop now and make your loved one feel extra special this holiday season.