Creating the Ideal Necklace Stack All Entries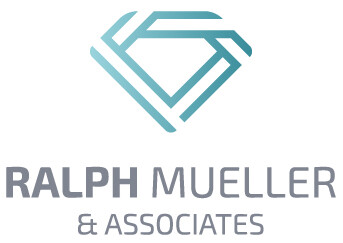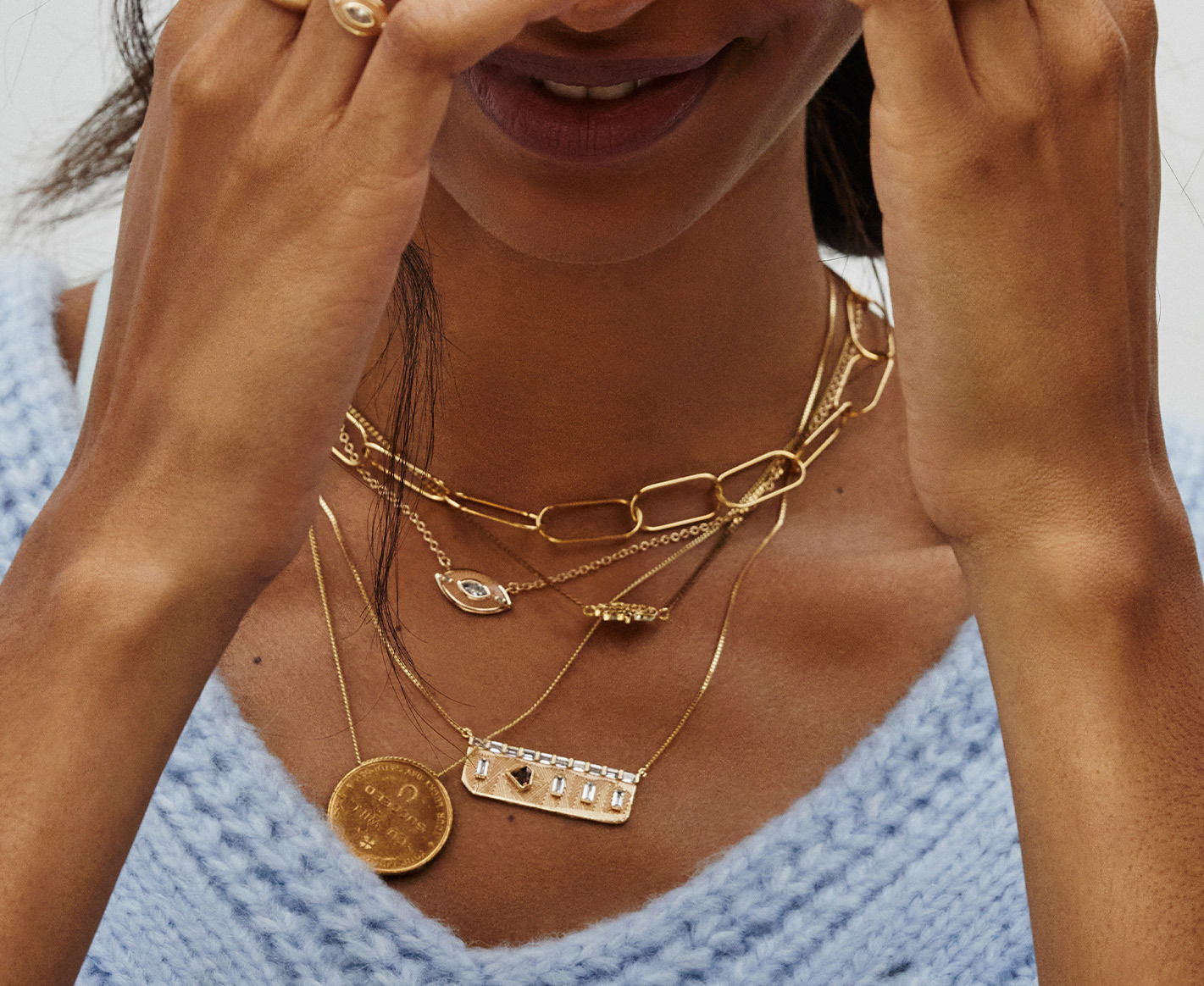 Stack necklaces with the shortest necklace at the top, the statement necklace in the middle and the longest necklace at the bottom.
Few things ooze elegance, style, confidence and femininity quite like a gorgeous neckline draped in a stack of necklaces. We see this look daily in fashion magazines, billboards, television and the like, but being able to pull off the art of necklace layering requires more skill than you may think.

Knots are the most common difficulty when layering necklaces. Tangled necklaces are enough to put anybody off the idea of stepping out with a necklace stack, but it doesn't have to be. By combining necklaces of different lengths, weight, styles and width, knots can be a thing of the past. If you're layering chains that are similar in weight, try using pendants to increase the weight of the chains.
Another simple, yet effective solution to prevent knots is to take two necklaces and link the clasp of each necklace to the opposite necklace. This is not only a great solution to prevent knots, it also makes it possible to layer two necklaces of the same length. Once you've clasped the two necklaces, simply pull one necklace to be longer than the other and move the pendants to the front.
Alternatively, contact Ralph Mueller & Associates in Phoenix, Arizona and ask about necklace extenders and necklace detanglers that are used to detangle necklaces and layer multiple necklaces of the same length.
Now that knots are no longer a concern, let's look at best practices to create the perfect necklace stack.
When starting a necklace stack you can choose to begin with your statement necklace (always include a statement necklace), or you can begin with the shortest necklace. Once you have a starting point you can place additional necklaces at least 2 inches apart.
Try keeping to three or five necklaces when creating a necklace stack, but whatever amount of necklaces you decide on, the general rule is that it should be an odd number. The shortest necklace should always be at the top, the statement necklace in the middle and the longest necklace at the bottom.
As far as possible drop and bar charms should be placed at the bottom, but if you're using a lariat necklace this should definitely be the longest and final necklace in the stack. A lariat necklace is a fantastic addition to a necklace stack and can add a dimension like no other.
When layering necklaces mix and match everything, the possibilities are endless. Mix jewels, texture, weight, length, color and style. Include diamonds, pearls and colored stones such as emeralds, sapphires, rubies, and turquoise. Add pendants in different shapes and sizes, whatever you like, add it to the stack. As far as metal colors are concerned, if you can pull it off, by all means mix your metals, but for a more stylish look, keep to a single metal color.

Finally, make sure that your necklace stack compliments your outfit. If there is a lot going on with your outfit (i.e. oversized collar, chunky sweater or large prints), keep it simple. Slender, dainty chains, minimalist chokers and lariat necklaces are very flexible and can compliment almost any outfit. If you are wearing a strapless outfit nothing holds you back and you can go wild with your necklace stack. Collar or crew necklaces work best for outfits that do have shoulders, turtle necks or boat necks. If you're buttoning up, go with a stack of shorter necklaces as opposed to long, pendant or charm necklaces that work really well with v-necks.
At Ralph Mueller & Associates we have no shortage of necklaces. Our store in Phoenix, Arizona stocks necklaces in a variety of lengths, weight, metals, styles and widths. We have a pendant for every occasion and our friendly staff can offer expert advice on putting together the perfect necklace stack.
SHOP NECKLACES AND PENDANTS