Understanding the Meaning of Designer Jewelry All Entries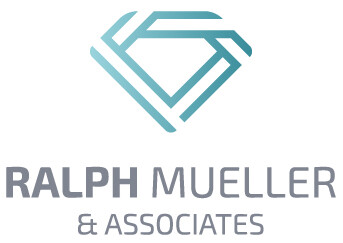 When you hear the term "designer jewelry" what's the first image that flashes in your mind? For deep jewelry lovers, the terms "elegant, prestigious, and visionary" come to mind. Yet, there are companies and consumers that interpret the term much more loosely as to include more affordable mainstream jewelry marketed or perceived as "designer jewelry."
Different Worlds of Designer Jewelry
It's crucial to distinguish between authentic designer brands, independent designers, and imitators. You may not hear much in the news about counterfieit jewelry, even when fake jewels are seized at the border, but it happens.
There are several manufacturers who are in the business of duplicating jewelry trends with look-alike versions that less educated consumers may fall for. Usually customized fine jewelry by an experienced artist fits the industry qualification for authentic designer jewelry.
Within this realm are high-end brands and independent designers. Hand-crafted jewelry made with care for detail is a core fundamental philosophy underlying these products. The three main types of designer jewelry are:
Custom & Bespoke - Client gives specific ideas to designer
Designer Commission - Designer uses client's ideas for inspiration
High-End Brands - Includes hand-crafted or rare jewelry crafted by experts
The deeper story on established brands is that some of what they market as designer jewelry is manufactured with an emphasis on high quality. These products are typically limited in production, which keeps the designs unique. Designer jewelry is crafted completely by a designer, whether it's an individual or team under the same umbrella.
It's important to avoid sellers who pose as crafters of what they call "designer jewelry" but industry leaders don't. These players game the market for trends and take advantage of new jewelry consumers with little knowledge about the industry. Some manufacturers and merchants that operate outside the parameters of GIA-certified jewelers justify their actions by claiming that any jewelry designed by any jewelry designer has a legitimate claim to be marketed as "designer jewelry."
Leading Designer Brands
Tiffany & Co.
Cartier
Harry Winston
David Yurman
Chanel
Gucci
Bvlgari
Van Cleef & Arpels
Graff
Chopard
Why Collectors Admire Designer Jewelry
Designer jewelry is distinguished from other forms of jewelry, such as commercial jewelry, in which mass producers issue the same fabricated design based on trends. Character jewelry emphasizes shape and finish. Inclusive jewery involves design input from various undisclosed sources. Costume or fashion jewelry is cheaper imitation jewelry, but you might still come across designers who pitch it as their "designer jewelry."
While not all designer jewelry is unique, it's guaranteed to be a one-of-a-kind special piece if you commission a highly-skilled and artistic jewelry designer. A central underlyng theme of this approach is that the designer expresses his or her artistic intent and spirit in the crafting of the jewelry. Sometimes the implications can be passionately personal or broadly cultural.
The end result is a product that jewelry admirers can appreciate due to the culmination of quality materials, skillful craftsmanship, and artistic vision. While defintions online vary for the term "designer jewelry," the jewelry industry considers much of it to be fine jewelry designed by a skilled professional. Clearly, the talent of the designer and the artistic statement they express is at the heart of this beautiful jewelry.
Conclusion
Stay alert when you consider purchasing designer jewelry. Make sure you are dealing with GIA-certified jewelry professionals. When you work with experienced and reputable professionals, you know precisely what you are buying and selling. Contact Ralph Mueller and Associates for more information on getting the best deals in the global jewelry marketplace.