Tips for Selling Your Diamond All Entries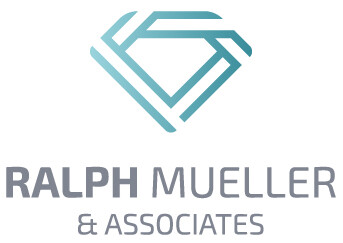 Do you have a diamond ring that can be sold for cash? The best way to find out is to take it to a GIA-based gemologist for an objective appraisal. Some diamonds hold tremendous value. It's common for women to sell their diamond rings after going through a divorce or broken engagement. Here are essential tips to keep in mind about selling your diamond.
1. Determine Your Goal
First decide if you're trying to get the most possible cash for selling your diamond or if you just want as much cash you can get in a short time. Some people are willing to wait several months to find buyers at specific prices. But if you care more about liquidating the item to get fast cash, you should focus more on targeting available buyers looking for bargain prices.
2. Pick the Right Appraisal Process
Diamonds can get appraised for different reasons. Some appraisals are done for insurance companies to estimate coverage levels while others evaluate current market value. Make sure you work with a professional suited for your goal.
3. Choose a Reputable Gemologist
Find a gemologist in the jewlery industry that's respected with a track record of honesty and reliability. An experienced gemologist takes into account the 4C's of diamond grading: cut, color, carat, and clarity. Professional gemologists use tools such as microscopes to get accurate measurements of diamond metrics.
4. Avoid Pawn Shops
Pawn shops serve a good purpose for some people, but not so much jewelry sellers, except maybe as a last resort for quick liquidation. Since pawn shops are looking to buy items as low as possible then sell them at much higher prices, it's best to find buyers through other marketing channels such as online auctions.
5. Set Prices Realistic To Demand
The price you set for your diamond will affect how quickly is sells. When you stay within the realm of market demand, it's more likely the item will sell in a short time. If you set a price too high, the process can become a long waiting game that never materializes into a sale. You have to be aware of what others are willing to pay for similar gems.
6. Promote Unique Diamond Features
If you are selling your diamond through your own online method or advertising campaign, focus on promoting anything that stands out about the diamond. The brand name of the jewel can be a selling point, as well as how well crafted it was cut. If the diamond was ever associated with a celebrity, make that the focal point.
7. Explore Selling Options
Different avenues exist for selling jewelry. You can try to sell your diamond directly to a jeweler that sells used jewelry, but the best offer is typically at the lower end of fair market value range. Another option is to work with an experienced jeweler with direct access to a global marketplace for buyers and sellers of jewelry. Ralph Mueller & Associates has been involved with the global marketplace for over 30 years. This option gives you the best chance of selling your diamond at the highest possible price.
Conclusion
Diamonds get instant attention in public places, representing power and prestige. That's why they hold value and can be liquidated for cash, which can't be said about most products. Investing in diamonds allows you to make profits, since well maintained authentic diamonds can increase in value over time. Contact us at Ralph Mueller & Associates for more information on selling your diamond.