Why You Should Start Buying Sterling Silver Jewelry All Entries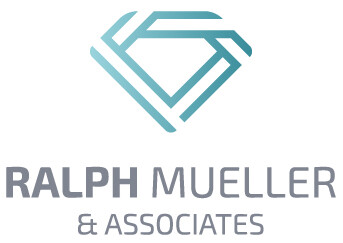 Many of us have preconceived notions when it comes to a metal like sterling silver. On one hand, it's less valued than a metal like gold. On the other hand, it can have significant durability and use which makes it hold its value over time.
Today we will be smashing those notions and giving you even more benefits as to why you should start buying sterling silver.
Sterling Silver Is Very Durable
If you take care of your sterling silver properly, it can last a lifetime. While true 925 sterling silver is pretty expensive, it's also well worth it considering these pieces often become family heirlooms.
It should be noted that in most cases, 925 sterling silver is cheaper than real gold, but it does come at a significant price point nonetheless. You can tell if your silver is 925 by looking for hallmarks on the item such as 925, .925, sterling or sterling silver.
A yellow gold cable chain in 18k can be valued at around $300. If you take a sterling silver cable chain of the same size and weight may cost around $150, more or less.
Silver is also considered a more modern metal because of its hue, while yellow gold is more traditional. A lot of people will choose a silvery metal like sterling, platinum, or white gold over yellow or rose gold because it has a more modern look to it.
Sterling Silver Will Never Go Out of Style
Constantly having to keep up with what is trendy can be confusing and tiresome. Thankfully with silver, you never have to worry about that because it's always "in" and always trendy.
Some people also have different skin tones and some metals will either flatter or mismatch your skin tone. Sterling silver is an incredibly adaptable look that goes with any skin tone.
There Are Limitless Options Available
Silver is a malleable material, which means it can be bent into all sorts of shapes and designs. To top it off, sterling silver is available in many different forms; from necklaces and bracelets to watches and earrings. You may even see sterling silver featured in novelty figurines and decor.
Sterling Silver Works for Any Occasion
It doesn't matter if you're going to a casual dinner party, the opera, or just hanging out: silver jewelry is incredibly versatile and works for any occasion.
It's Also Hypoallergenic
Some people simply don't wear jewelry because they have found that pieces that include brass or nickel irritate their skin. Sterling silver does not do this. In fact, it contains no materials or chemicals that will lead to an allergic reaction, making it the perfect jewelry material for those with sensitive skin.
If you are interested in selling your used jewelry or have questions, visit Ralph Mueller & Associates or call 480.949.9229.