Estate Jewelry: From Heirloom to Treasure All Entries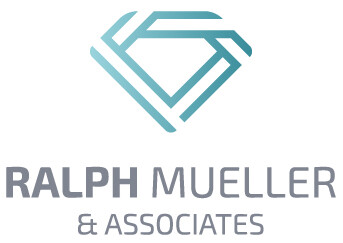 When it comes to valuing jewelry, much of it is determined by its quality, design, material, and condition. But there are some pieces that are valued for other reasons as well. Today we'll take a look at what makes estate jewelry so unique for collectors, sellers, and buyers.
Provenance
Many vintage and antique pieces of jewelry come with a provenance or a long documented history. The provenance lets collectors and experts know a lot about the piece. It can tell them who designed it and who sold it. It can also let them know about the jewelry's prior ownership.
Estate vs. Vintage vs. Antique
There are a variety of types of older jewelry. Some pieces fall under the vintage or antique category, while others are considered estate jewelry. So what's the difference?
It's important to note that you should watch out for the word "style" to follow any of these terms. "Vintage-" or "Antique-style" jewelry are pieces that appear old, but there's no proof that they actually are. It could also indicate that the piece is just a reproduction of another famous piece of jewelry.
Antique jewelry describes any jewelry that is at least 100 years old. Many art nouveau and Edwardian rings, necklaces, and brooches will fall under this category. Reliable dealers will often call heirlooms "antiques" to let buyers know that the items are very old.
Jewelry that is at least 20 or 30 years old is considered vintage. Popular pear-cut engagement rings from the mid-1980s fall under this category, as will a single strand of pearls from the 1950s and some art deco rings.
Estate jewelry is a slightly trickier term to define. It indicates that a piece of jewelry is second-hand and can be either vintage or antique. Many estate pieces were owned by people who are now deceased. Jewelry dealers will often use the term to describe a piece that was made sometime during the last 30 years. To make something a true estate piece, dealers must know the item's age.
Previous Owners
An estate jewelry's most valuable asset is its history. If it was once owned or was designed by someone famous, it raises its value tremendously. For instance, in 2014 a pair of rhinestone earrings once worn by Marilyn Monroe to the premiere of the film The Rose Tattoo sold for $185,000 at Julien's Auctions Hollywood Legends sale in Beverly Hills. Pretty jawdropping, right?
If you're thinking of selling your antique or estate jewelry, contact Ralph Mueller and Associates or call us at 480.949.9299. We're GIA certified and have a knowledgable staff that can help you get the best value.