All About the Beautiful and Rare Spessartite Garnet All Entries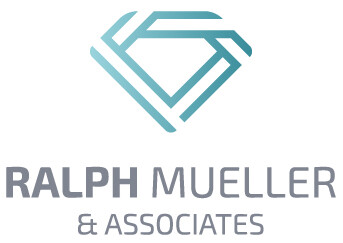 The garnet is surrounded by mythology and reverence. It has shown up in multiple religious texts including the Bible and the Koran. During the Crusades, the Christians wore garnets set in their armor, believing that the gems would protect them in battle. The Vikings believed that garnets would light the way to Valhalla.
There are many different types of garnets in the world, each more beautiful than the last. Their composition affects their coloring, making each type unique. One of the most beautiful and rare varieties is the spessartite or spessartine stone. The stone is so scarce that it is hardly ever used in jewelry nowadays.
The Origin of Spessartite
The first deposit of spessartine was found in the mid-1800s in Germany's Spessart Mountains. The newly discovered orange-colored stone was then named after the place where it was found. In 1903, a major deposit of spessartine was discovered in The Little Three Mining Area in Ramona, California.
Spessartite stones are typically found in granite, metamorphic rocks, and felsic lava deposits. It has been mined in Tanzania, central India, and Madagascar, as well as other areas of the United States, like Colorado and Nevada.
Colors of Spessartite
Spessartite stones are easily recognizable by their bright orange hues, but they do come in other colors as well. The Greeks and Romans discovered cinnamon-hued ones. Pinkish and yellowish-orange stones have been mined in Tanzania, while orange-yellow ones have been found in Madagascar.
Like other varieties of garnets, spessartite stones can be damaged when they are exposed to drastic changes in temperatures. Performing steam treatments and ultrasounds on the gems should be avoided.
Famous Spessartite Stones
A rough 62-carat spessartite stone was mined from The Little Three area and cut down to a 27.3-carat cushion cut stone. The stone was set into a statue and surrounded with more gems. The piece, which was named The Light of Ramona, was designed by Kim Knox and constructed by artists Alan F Hovey and Zane A Gillum.
A nearly 20-carat spessartite stone was discovered by miners in Zambia. Its yellowish-orange hue is so intense and one-of-a-kind that it was placed on display at the National Gem Collection at the Smithsonian Institution.
If you have any spessartite jewelry that you're thinking of selling or having appraised, reach out to Ralph Mueller and Associates. Our knowledgable staff would love to talk to you about your options and help you with your appraisal. We have a lab on-site and keep up-to-date with current prices. Contact us today or give us a call at 480.949.9299.