5 Engagement Ring Trends Every Couple Should Know About All Entries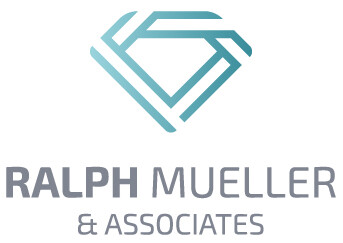 From solidifying the relationship to showing commitment, engagement rings are instrumental to every love story. You need the perfect engagement ring before popping the question, as your partner will rock the band for the rest of their lives. Here are 5 engagement ring trends to make the perfect union.
Colored Stones
Although classic diamonds are often engagement ring favorites, designers are experimenting with bolder colors for stones, from emerald green to amythest purple.
Couples also love blue, and it's not uncommon for brides-to-be to rock sparkling sapphires. If you prefer lighter shades, you can pick Montana or Ceylon varieties. Blue topaz and aquamarine also promise glittering clarity without denting your wallet.
Classic Styles
Whether you're adding classic detail to your ring, buying estate jewelry, or repurposing a family heirloom, vintage styles never disappoint. Today's classic rings balance modernity with antiquity, creating a fresh look without sacrificing character. A popular vintage trend is three-stone rings. Classic settings feature a round centerpiece and two side stones.
However, you can achieve a modern feel with an oval center stone and half-moon side diamonds. Historically, three-stone engagement ring trends represent love, fidelity, and friendship. Three stones can also stand for the lovers' past, present, and coming times.
Thin Bands
You'll love these engagement ring trends if you appreciate simplicity. Thanks to their proportionality, thin bands are ideal for women with slender fingers and tiny hands. The bands are also cheaper, since they use smaller diamonds and metals.
The fact that they're readily available guarantees a wider in-store selection, eliminating the hassle of making special orders. Moreover, their small size allows you to wear them with anniversary and wedding rings. When working with these engagement ring trends, you can choose between settings like a solitaire, halo, and pave.
Thick Bands
Unlike delicate thinner alternatives, these bands can withstand impact, making them perfect for women in physically demanding jobs like technicians, plumbers, and builders. Besides accommodating large stones, wider bands support pave settings, so the diamonds don't pop out when you hit something.
Engagement ring trends are also popular among statement jewelry enthusiasts because of their brilliance. However, these bands can feel heavy before you get accustomed to them. To minimize weight, choose gold bands instead of denser platinum alternatives.
Customized Rings
Personalization is one of the most popular engagement ring trends. There are several ways to customize your ring. For starters, you can get the ring in your partner's favorite color. Assuming they love purple, amethyst and spinel are perfect for the ring's centerpiece.
Another option for these engagement ring trends is engravings. You could write names, initials, and meaningful words. While most engravings occur on the inside, you can write on the ring's exterior to make your love story unique. Don't forget to leave space for future engravings. For example, you can inscribe your wedding and anniversary dates.
Other Factors To Consider
Consider your partner's style when selecting engagement ring trends. You can find inspiration from your girlfriend's favorite colors, fabrics, and patterns. The ring size also matters. You don't want to waste money on a ring that won't fit. Though resizing is an option, some designs are hard to remodel. To avoid ruining the surprise, there are various unsuspecting ways you can get your partner's finger measurements.
At Ralph Mueller & Associates, we are the experts in all things engagement rings -- including trends. If you're looking to have your ring appraised for value or by chance, sell it, we can assist you. Contact us today.